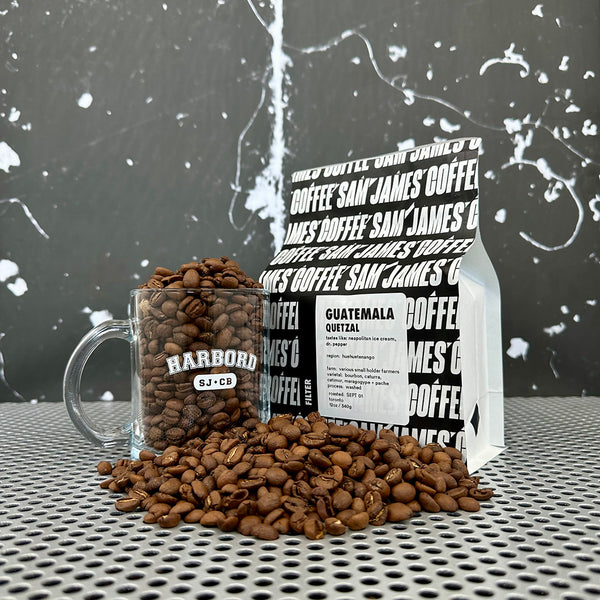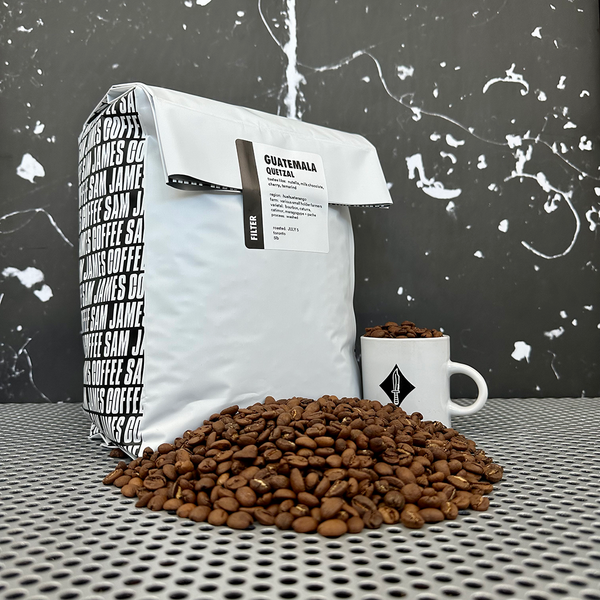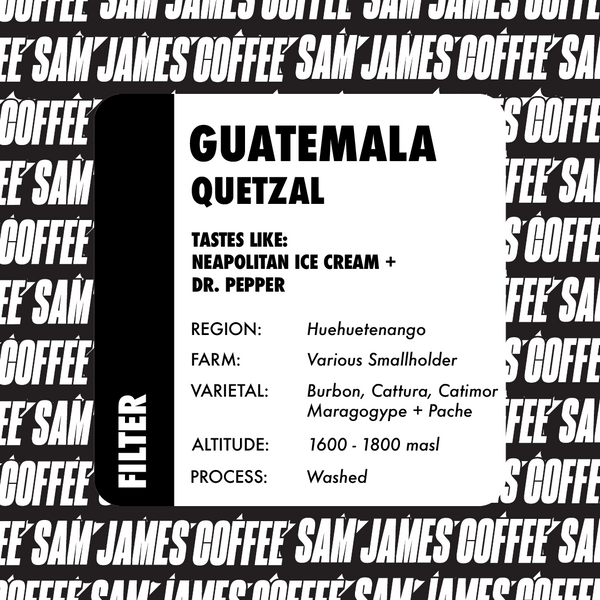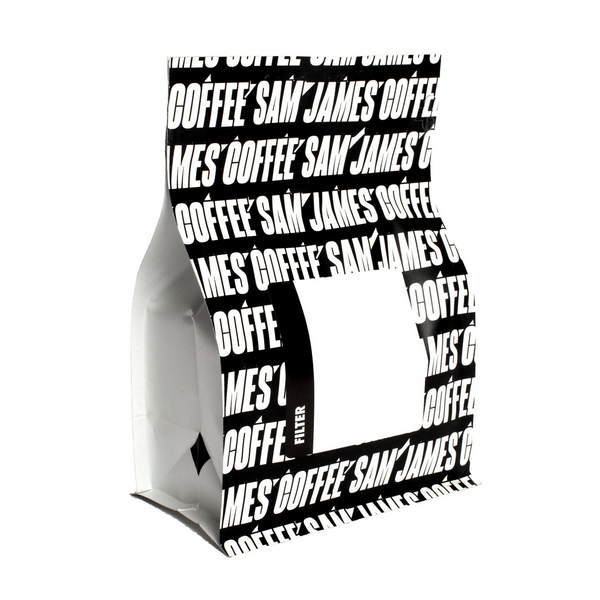 GUATEMALA 
QUETZAL
TASTES LIKE: Neapolitan Ice Cream + Dr. Pepper
Medium Roast: 12oz / 340g BAG
REGION: Huehuetenango
FARM: Various smallholders
VARIETY: Bourbon, Caturra, Catimor, Maragogype + Pache
ALTITUDE: 1600 - 1800 m.a.s.l.
PROCESS: Fully Washed
About Quetzal
Huehuetenango is home to the quetzal, which is the national bird of Guatemala. Quetzal is also the official currency of Guatemala and symbolizes freedom in the Mayan culture. Native species like the quetzal thrive in coffee-growing environments, with many farms being surrounded by shade-producing trees. 
Huehuetenango is probably the most famous coffee region in Guatemala and has the highest altitudes in the country. Crisp, full-body, and toffee sweetness mark this coffee. Huehuetenango tends to be the most fruit-forward region in the country and can be the most complex of what Guatemala offers.
Our importer works closely with their partners to create our lots through marathon cuppings, meticulous record-keeping, and the promise of higher premiums for better quality. Producers from farms of all sizes bring their coffee to be cupped. Whether they bring 2 or 200 bags, their coffee is sampled and scored, ensuring we get the best available beans.
Huehuetenango is considered a coffee economy. Our importer has told us that around 80% of the population makes its living from coffee either directly or indirectly. These farmers and producers are professionals, and we respect their work because they provide us with delicious, quality coffee beans. 
About Guatemalan Coffee: 
Coffee came to Guatemala in the late 18th century. European immigrants were encouraged by the Guatemalan government to establish plantations. Seeds and young coffee plants were distributed by the government, and by the late 1800s, Guatemala was exporting more nearly 300 million pounds of coffee annually.
A large percentage of Guatemala's population identifies with one of more than 20 officially recognized indigenous groups. Most farmers are smallholders who are either working independently of one another or formally working in cooperative associations.
In 1960, coffee growers developed a union, which has since become the national coffee institute Anacafé, a research centre and financial organization that provides loans and supports growers throughout the various regions.
Starting in 2012 and lasting for several years, an outbreak of coffee-leaf rust proved a tremendous obstacle for coffee production in the country, reducing yields by as much as 25% and causing the government to declare a state of emergency. Anacafé has been working closely with World Coffee Research on various trials and research that will hopefully result in future protection and prevention of similar outbreaks and provide more productive harvests for the smallholder farmers.