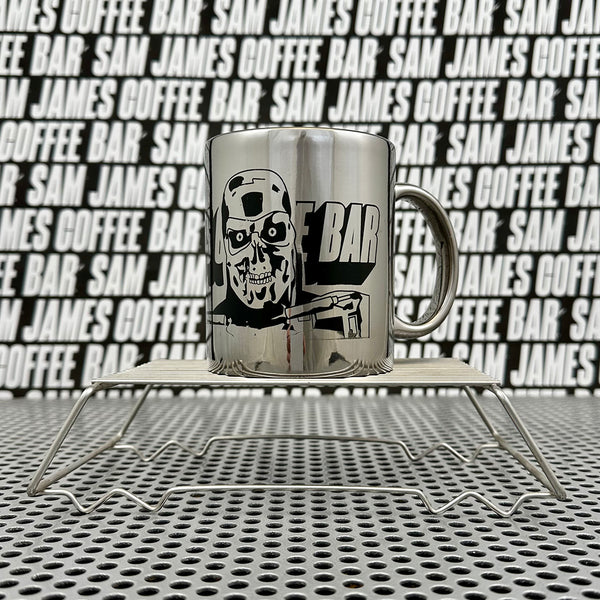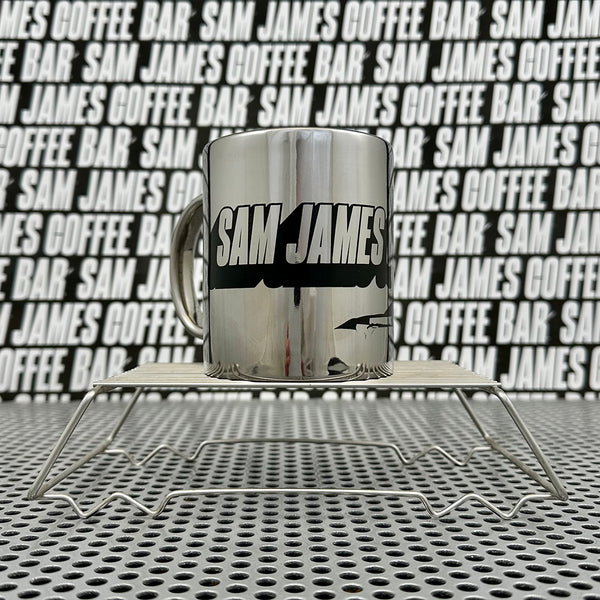 YOU'LL BE BACK
Built to outlast judgement day, this unique mirror-finished mug fits 11oz of delicious coffee that won't cost you your pants, jacket or motorcycle. However, Due to the nature of the metallic glaze, mugs cannot be microwaved. 
Wide D-shaped handle helps keep a tight grip on your sanity even when no one believes the machines are out to get you. 
This mug securely fits under an AeroPress, a Kalita Wave, or your chosen brewer.
The mug will have you coming back for more.