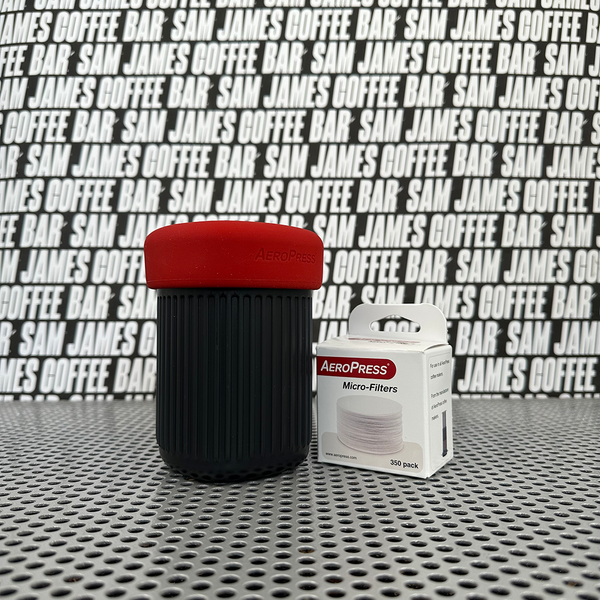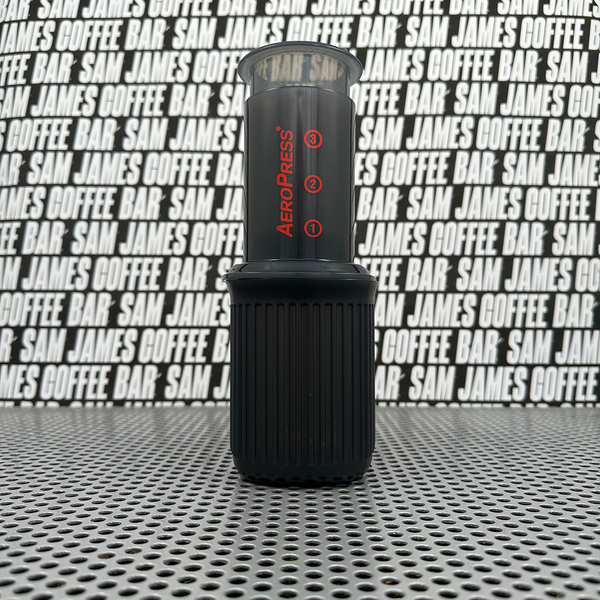 SURVIVAL GEAR FOR YOUR GO BAG
The Aeropress Go is the ultimate portable coffee maker for those who love great coffee on the go.
This compact and lightweight coffee maker is perfect for camping, hiking, travelling, or just for home or office use. It is designed to brew a delicious cup of coffee quickly and easily without any fuss or mess.
The Aeropress Go is made from durable materials that are both BPA-free and phthalate-free, ensuring that your coffee is not contaminated with harmful chemicals. The kit includes the Aeropress Go coffee maker, a stirrer, a scoop, a travel mug with a lid, and 350 microfilters.
Using the Aeropress Go is incredibly easy. Add your favourite SJCB coffee to the brew chamber, pour hot water, stir briefly, and press the plunger down. The result is a rich and flavorful cup of coffee with low acidity and bitterness. Plus, cleanup is a breeze – remove the filter and rinse everything with water.
The Aeropress Go is not only easy to use, but it is also highly customizable. You can adjust the grind size, water temperature, and brewing time to achieve the perfect cup of coffee to your liking.
The Aeropress Go can deliver it all if you prefer a strong espresso-style coffee using the Fellow Prismo cap. 
Afraid of running out of paper filters while you're in the wild? Grab one of our official Aeropress reusable stainless steel filters. 
Overall, the Aeropress Go is a must-have for anyone who loves great coffee on the go. Its compact and lightweight design, easy-to-use features, and customizable brewing options make it an excellent choice for coffee lovers everywhere.