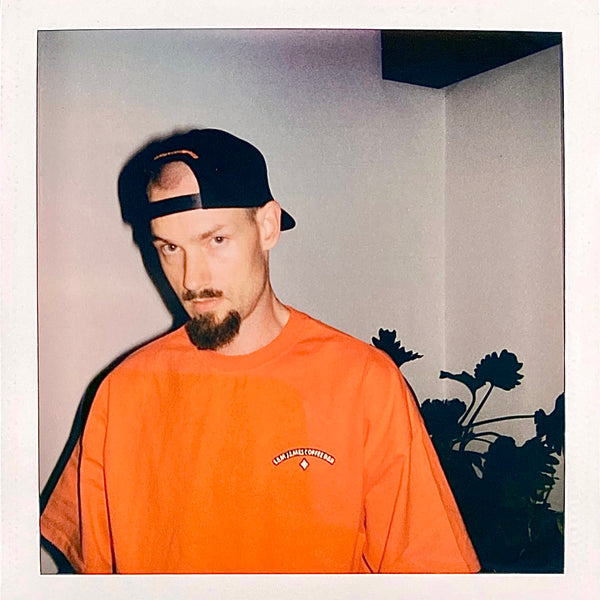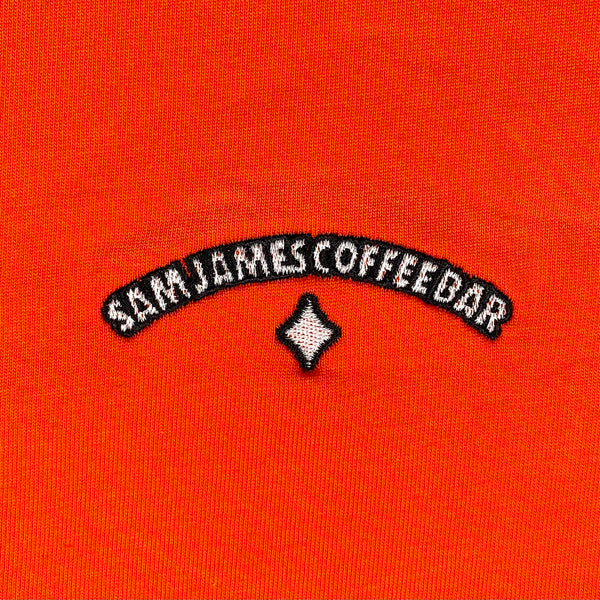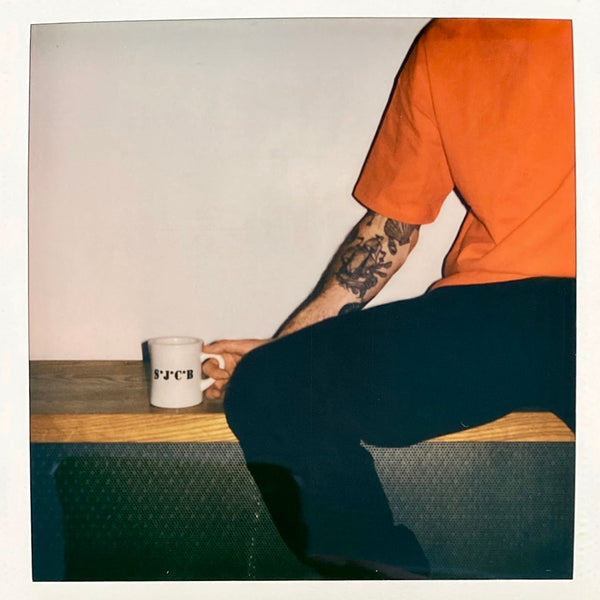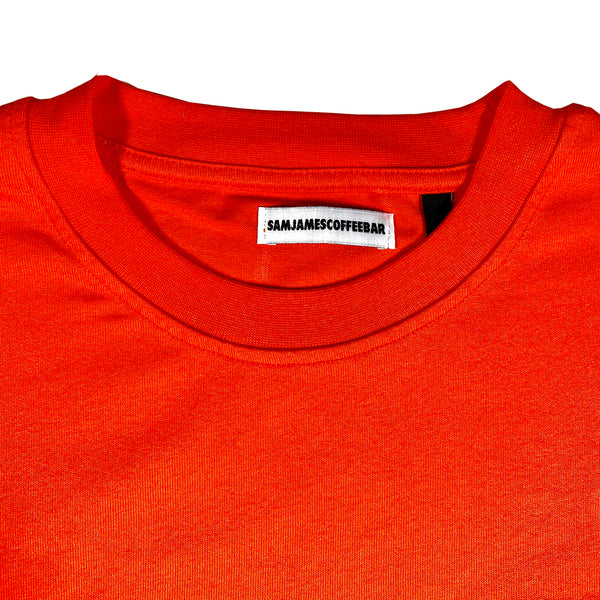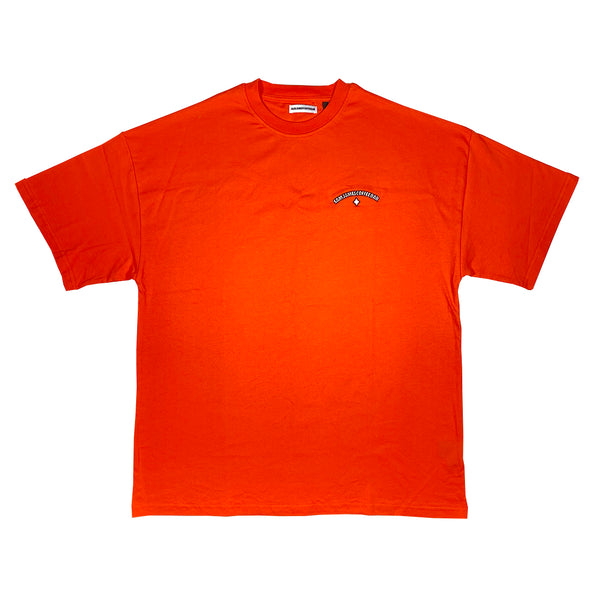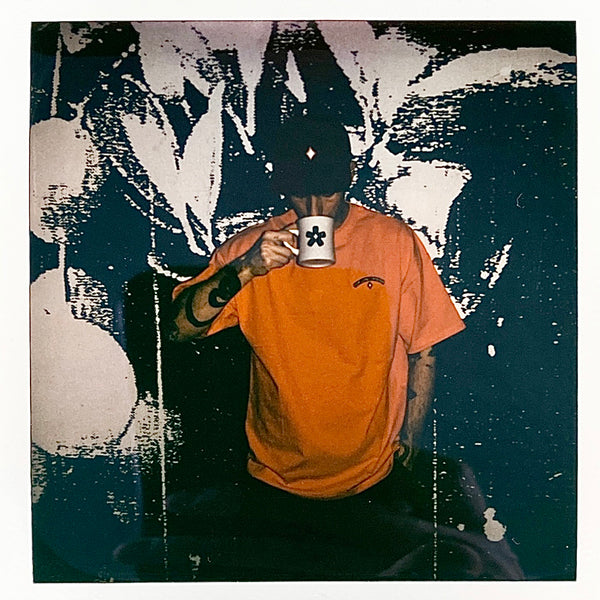 Protect your neck, your back and your front.
Don't go unnoticed in this oversized heavyweight Safety Orange t-shirt perfect for helping cars see in these mean streets. 

100% Heavy Cotton made in Portugal.

Features 2 colour embroidered Front logo and custom tag inside. Looks great with chocolatey coffee and this 90's style snapback. 
Only 10 are available in each size.