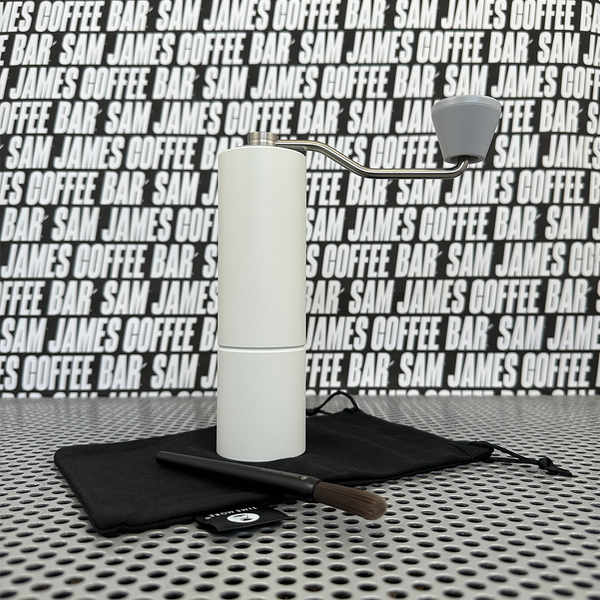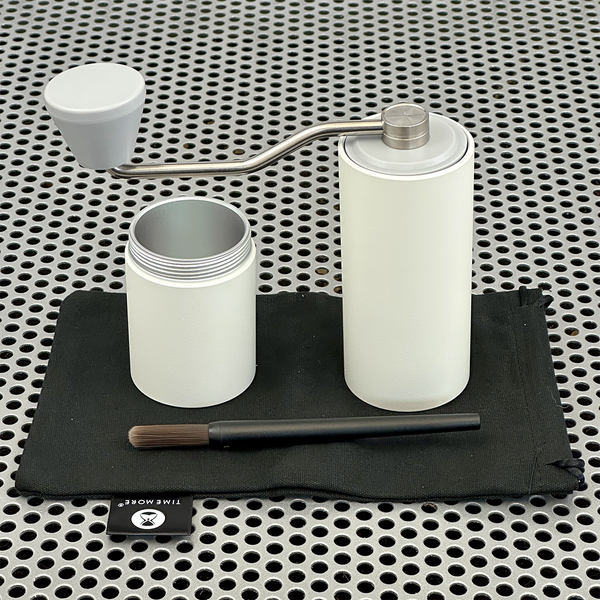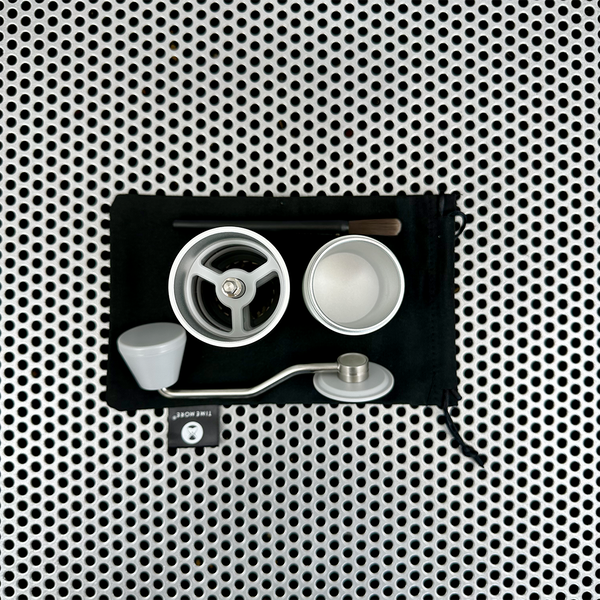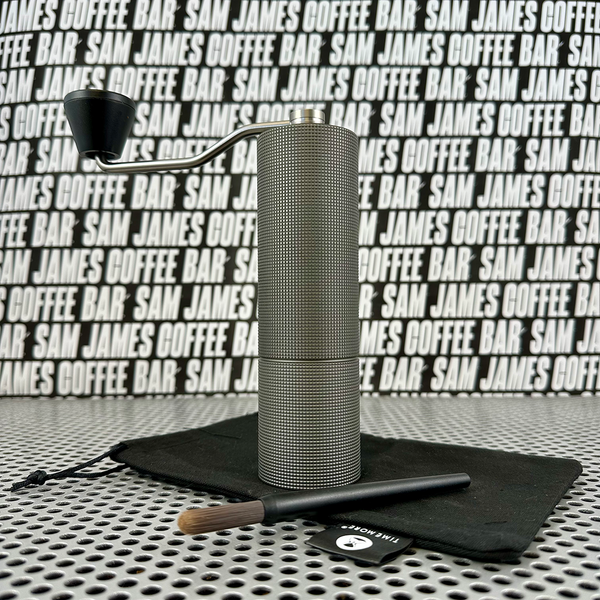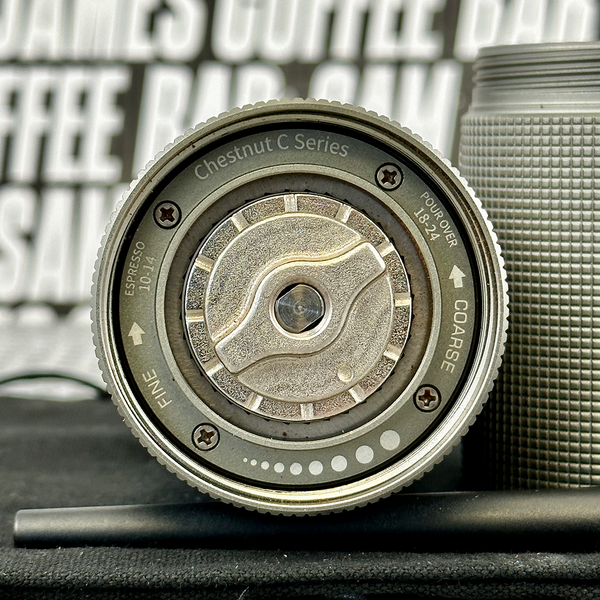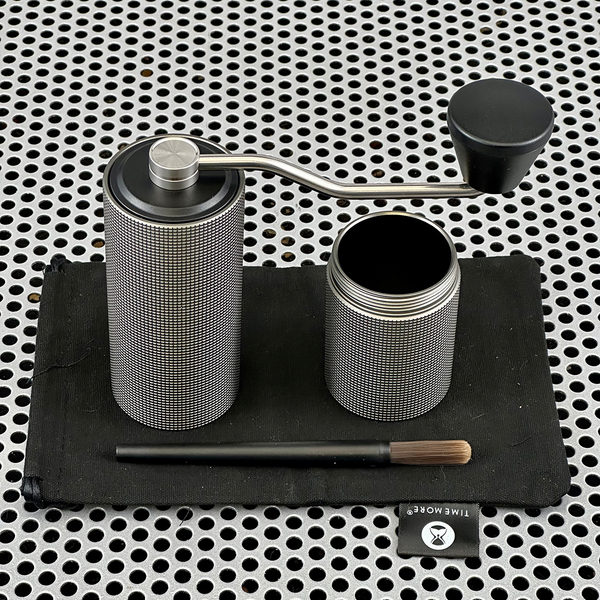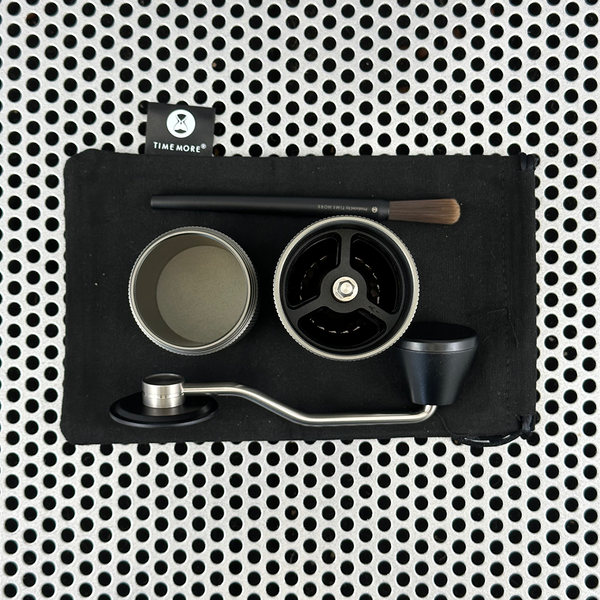 Sharp, stainless steel burrs, precise grind and smooth turning handle.
After buying quality coffee beans, the grinder is the most crucial variable in making coffee.
Grind up to 30 grams of coffee with ease. The TImemore C2 Max grinder is our choice for an entry-level home grinder that can create even particle distribution without breaking the bank. Whether making coffee in your kitchen or bringing this tool to work or on vacation, you are guaranteed a good time. 
What we like is that this grinder is easy to hold with because it has a grippy diamond knurling. We also love that it's easy to turn because it has extremely sharp and durable stainless steel burrs. With multiple grind settings, you can brew anything from French Press to Espresso. It also comes with a handy brush so you can keep it clean. 
If you don't want to buy a grinder, you don't have to. Whether you purchase your coffee online or in our shops, we will custom grind your coffee using our Mahlkonig  EK43 grinder for free. 
If you have your beans and grinder covered, move on to the next crucial step in coffee, the quality of your water. We have a product that can help you here.