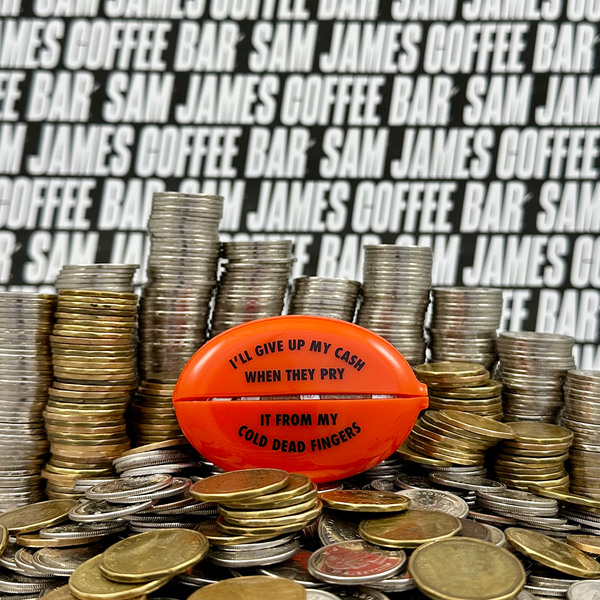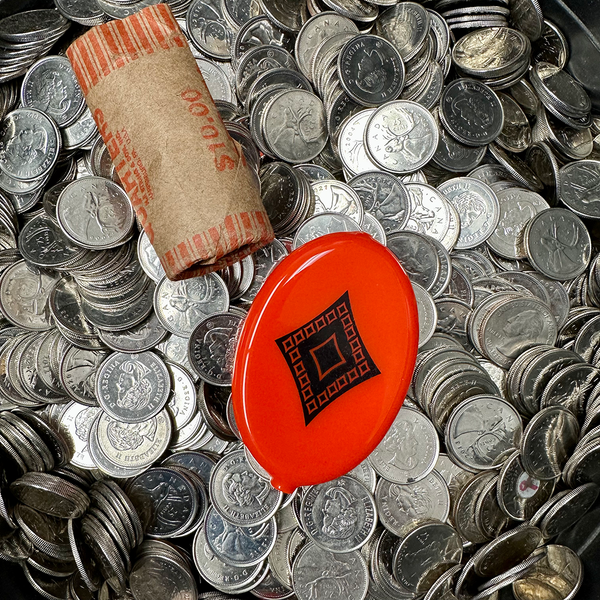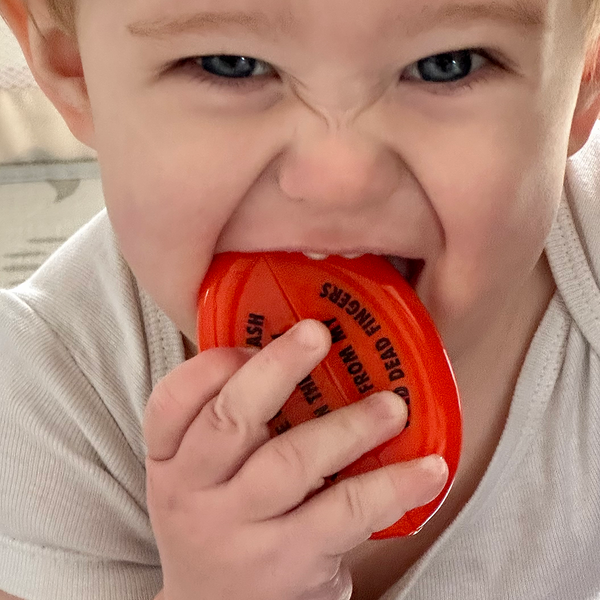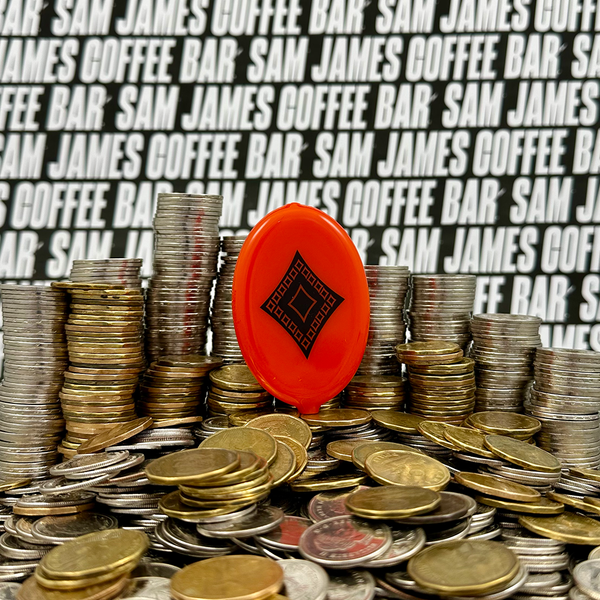 BIG BANKS ARE FAILING BUT THIS SMALL ONE WON'T.

"I'LL GIVE UP MY CASH WHEN THEY PRY IT FROM MY COLD DEAD HANDS"
Made from durable orange rubber to keep your money safe and organized through tough times.
Select the original option for $6.
The loaded option comes with a free toonie for $8.