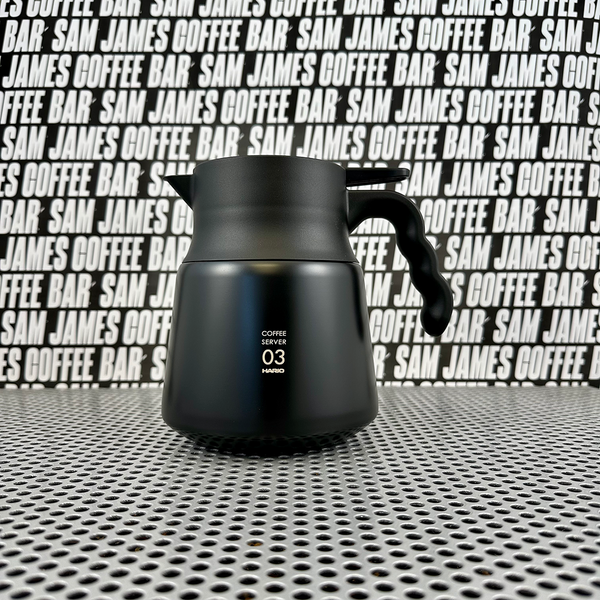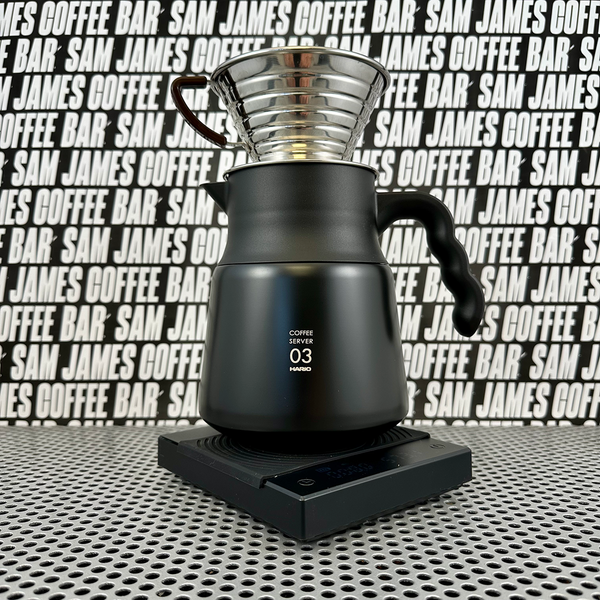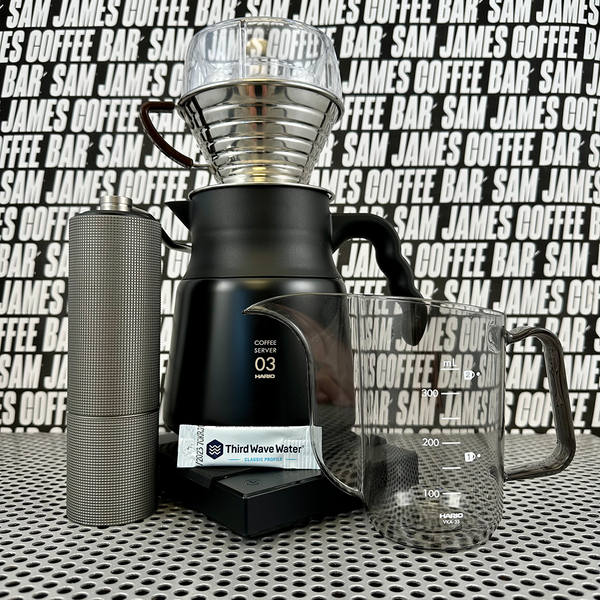 MAKE A HOT, SMALL POT OF COFFEE
Holds 800ml of coffee. 
This double-walled, vacuum-sealed server allows you to brew right into the server, and the spout can be adjusted for different flow rates for incredible ease of use. Also, the lid can be disassembled for easy cleaning. Pinch the slide lever to attach or remove the lid quickly.
With the Kalita Wave 185 (sold separately) you can brew 1-4 cups of coffee directly into the server, and it will keep your coffee hot until it's ready to drink. 
Try pairing it with our other brewing products, like a grinder, pour-assist kettle or rechargeable scale to get the most consistent cup of coffee you can at home or work.