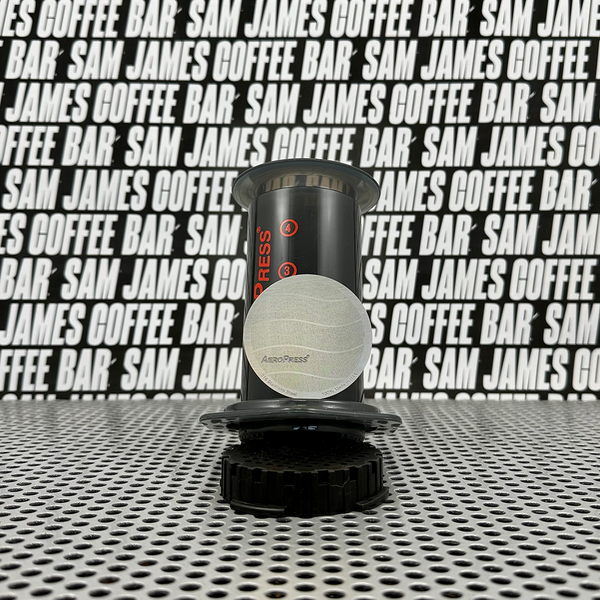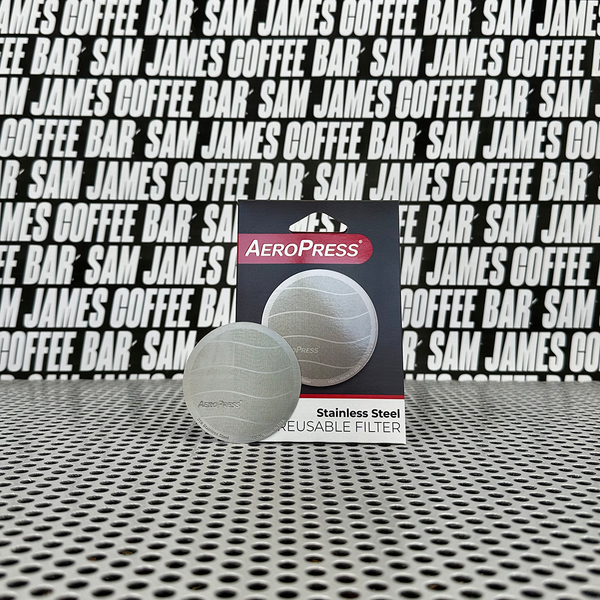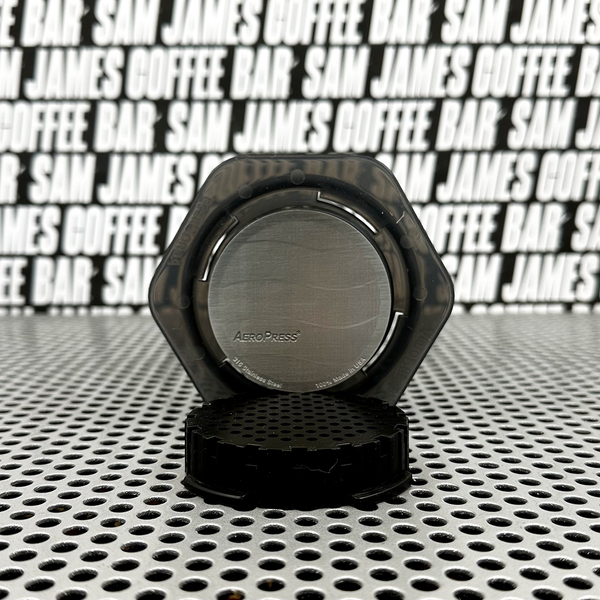 More decadent coffee with a fuller body is just one plunge away with the AeroPress reusable stainless steel coffee filter.
This reusable coffee filter for the Aeropress keeps out grounds but allows flavorful oils to pass through for delicious, full-bodied coffee. 
Open up options to your flavour profiles by experimenting with different methods and grind sizes. 
This reusable metal coffee filter is made in the USA from premium grade 316 stainless steel, which is much more durable than the 304-grade stainless steel used in other filters. Take our advice, buy nice or buy twice.
Even if you prefer paper, we recommend you get this as a backup in case you run out of filters.
ADD TO CART FOR RICH AND FULL-BODIED COFFEE
Purchase includes metal filter only. Purchase the Aeropress here