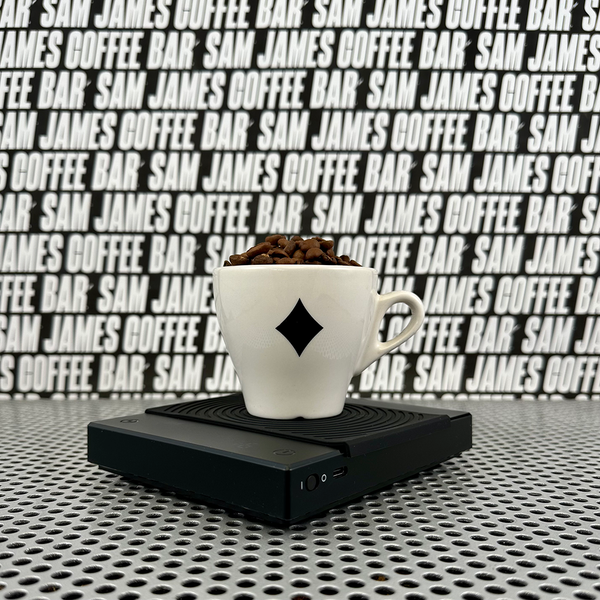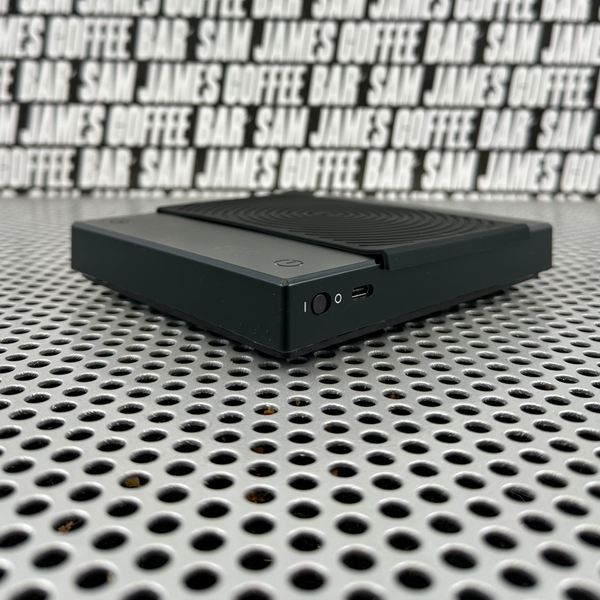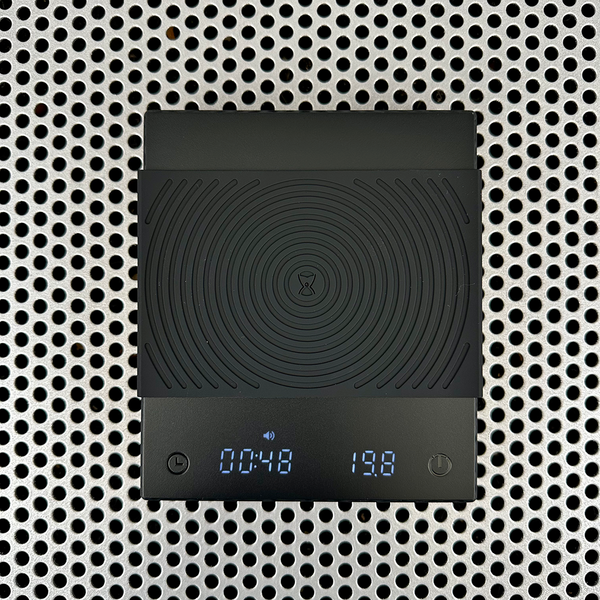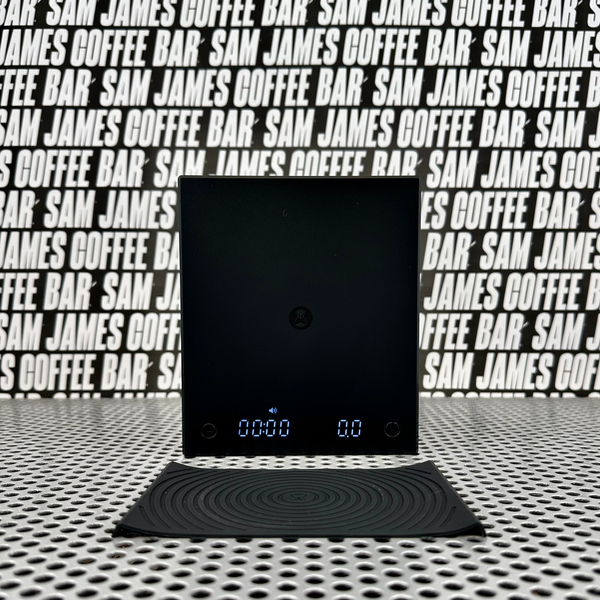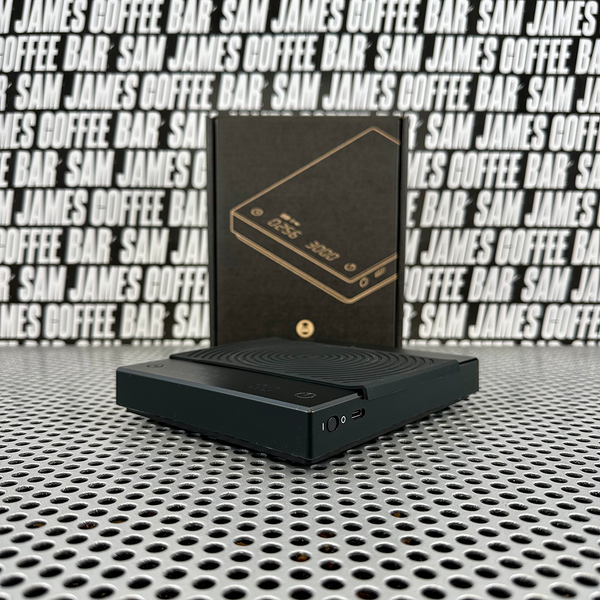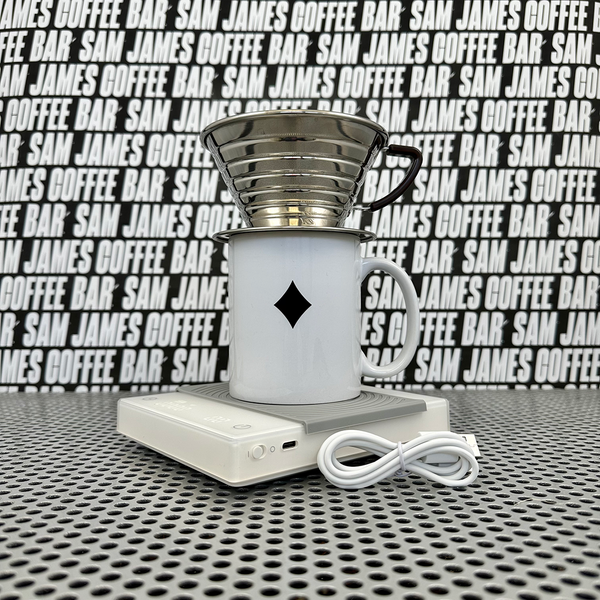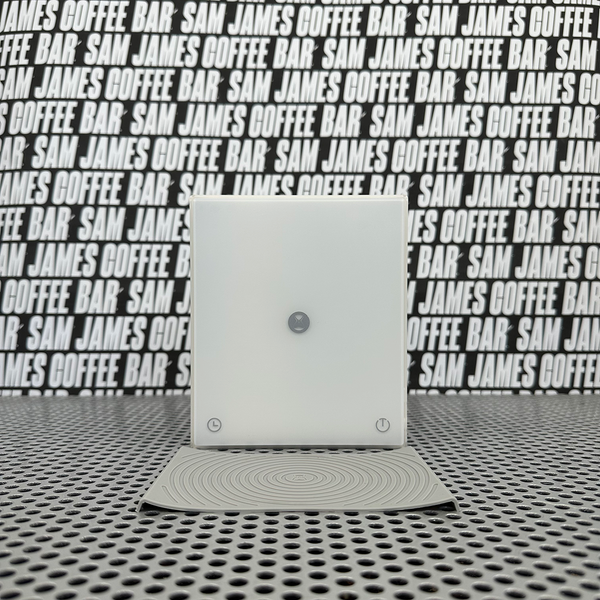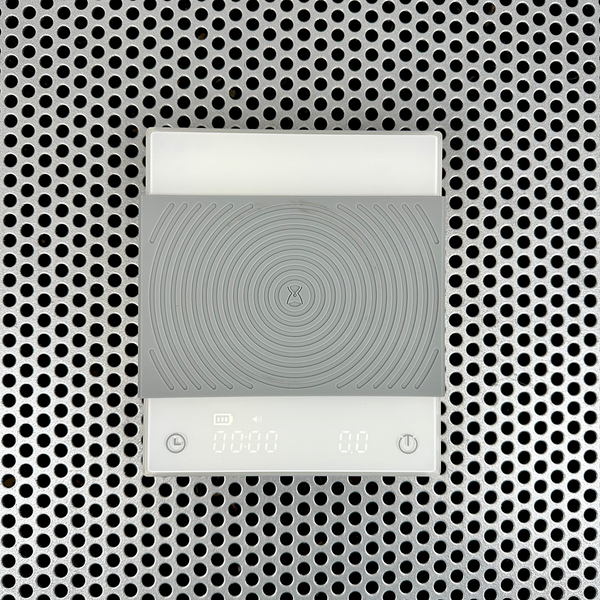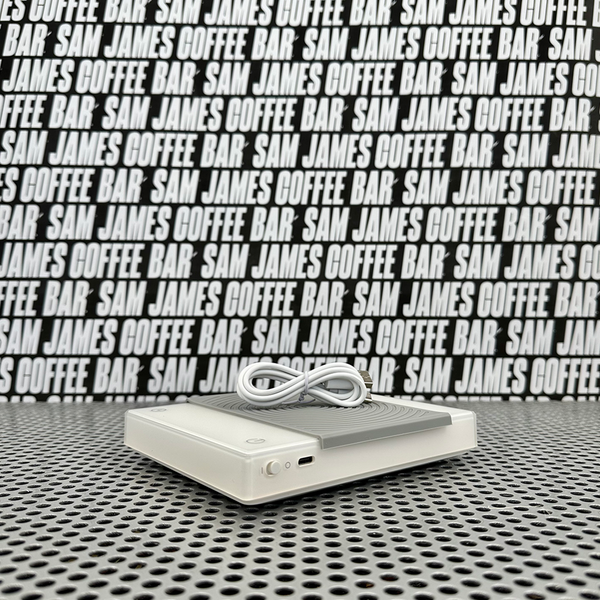 MEASURE TWICE, CUT ONCE
TO GET THE BEST CUP OF COFFEE, YOU HAVE TO KNOW HOW MUCH COFFEE AND WATER YOU'RE USING WHILE KNOWING HOW LONG THEY ARE IN CONTACT WITH EACH OTHER. 
This is no ordinary kitchen scale. It has a physical power switch, reliable measurements to 0.1g, texturized buttons and a weight-detecting auto-timer, which reduces steps and improves workflow.
The best part is the scale is USB-C chargeable and comes with a charging cable which means you'll never need to run out and repurchase batteries. 

Cups and Kalita Dripper sold separately.