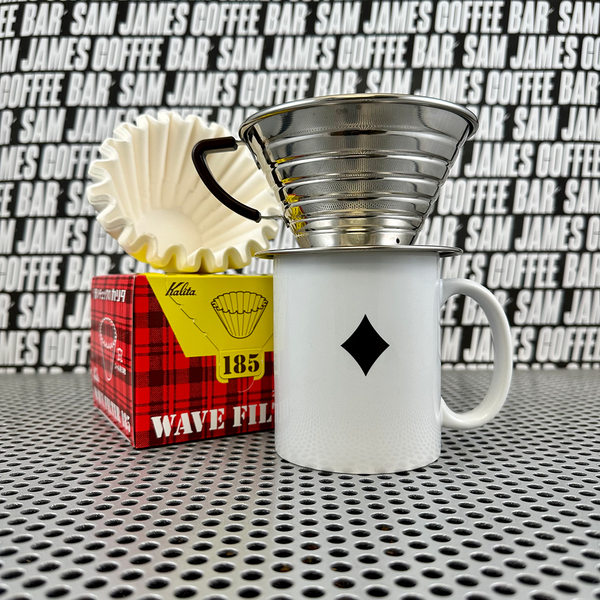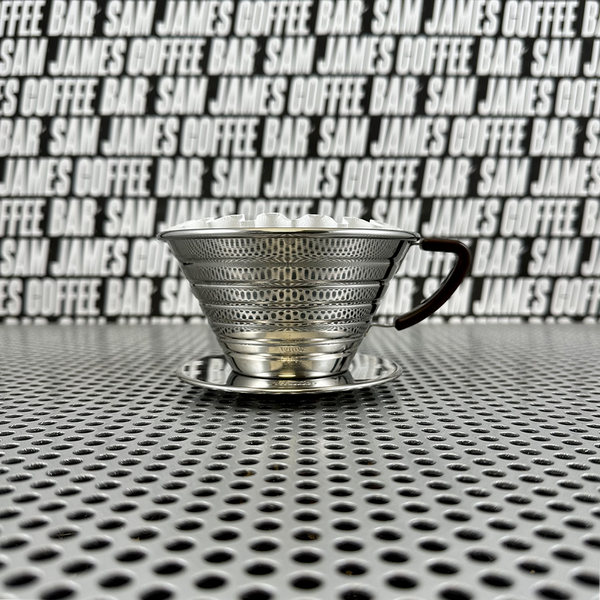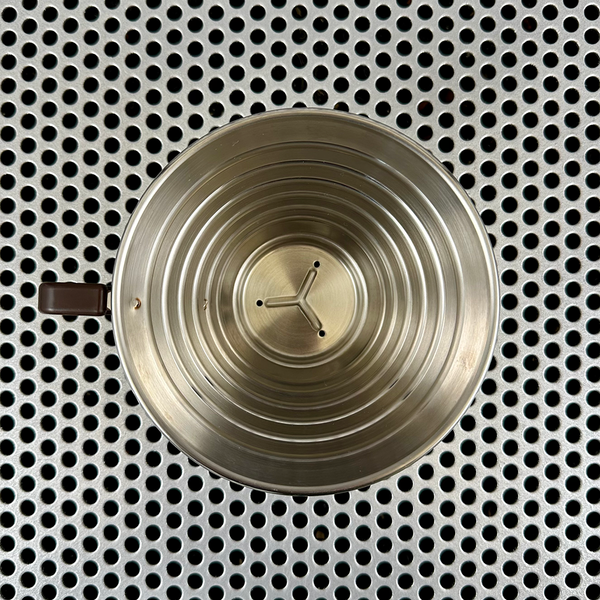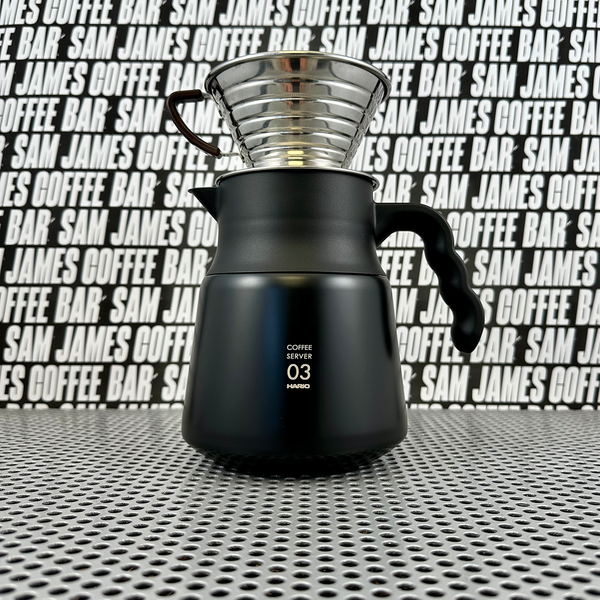 STAINLESS STEEL KALITA WAVE (185)
MAKE 1-4 CUPS OF COFFEE FOREVER!
THE INDESTRUCTIBLE STAINLESS STEEL KALITA WAVE. 
We like the Kalita Wave as our go-to home brewer for one cup and small batches. Our fully developed filter roasts perform best in flat-bottom brewers like those in our shops. 
We find that cone brewers can easily lean towards an uneven extraction creating astringency and highlighting acidity in coffee. We like coffee that is sweet and juicy. With its flat-bottom and controlled flow rate, the Kalita Wave achieves a consistent and evenly extracted brew with a sweet yet complex flavour.
This product works best if you have a gooseneck kettle so you can control your pour. If don't want to buy a new electric kettle, consider the Hario Air, which doubles as a controlled pour method as well as a measuring cup so you can achieve a consistent and replicable cup every day. 
Another option available is the Drip Assist which will slow the rate of your pour and create a low-agitation shower similar to a batch brewer giving you a clean cup of coffee.
If you want to make more than one cup at a time while still keeping your coffee warm, check out our stainless steel 3-cup server that keeps up to 800ml of water hot. 
If you need a scale to measure your beans and water, we've also got your back with a rechargeable timer scale. 
Filters are sold separately. Need a coffee grinder or a new mug? We got those too. 
Watch Joey demonstrate how she uses the Kalita Wave to make herself feel better in the morning.