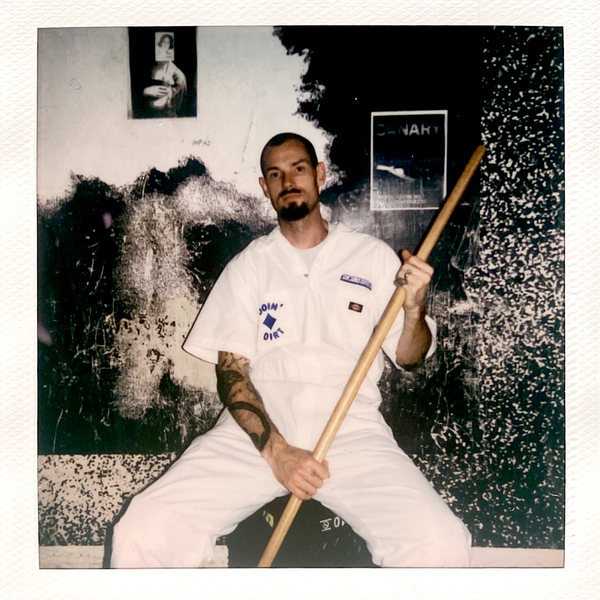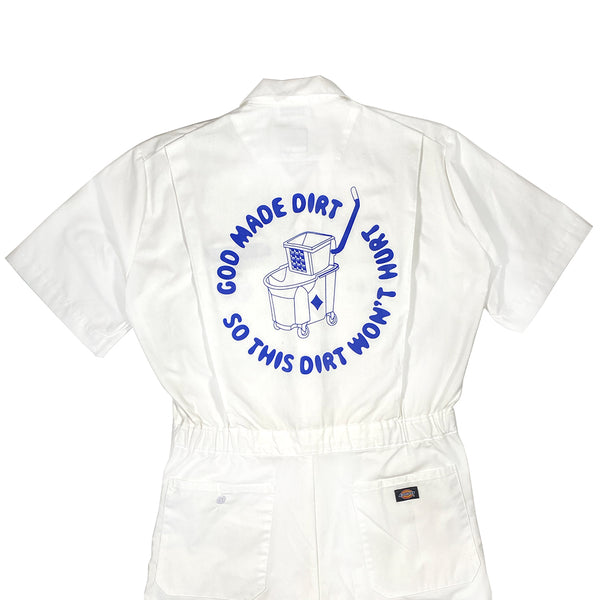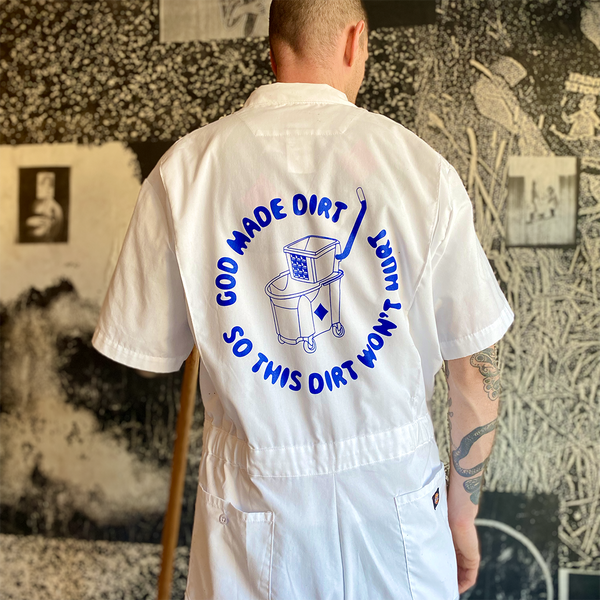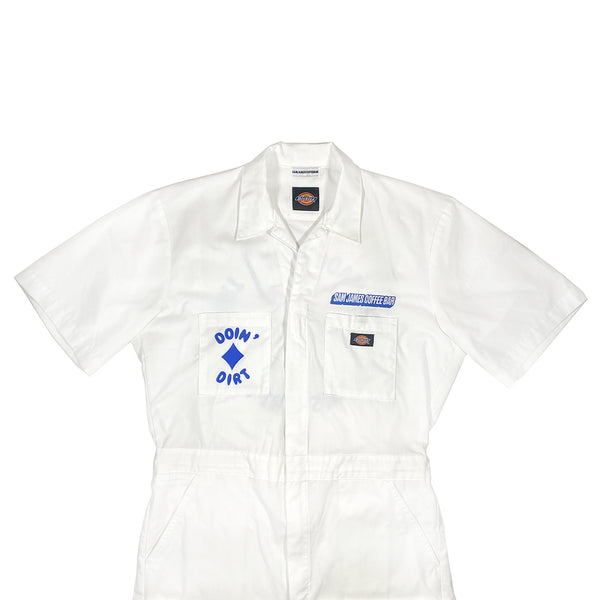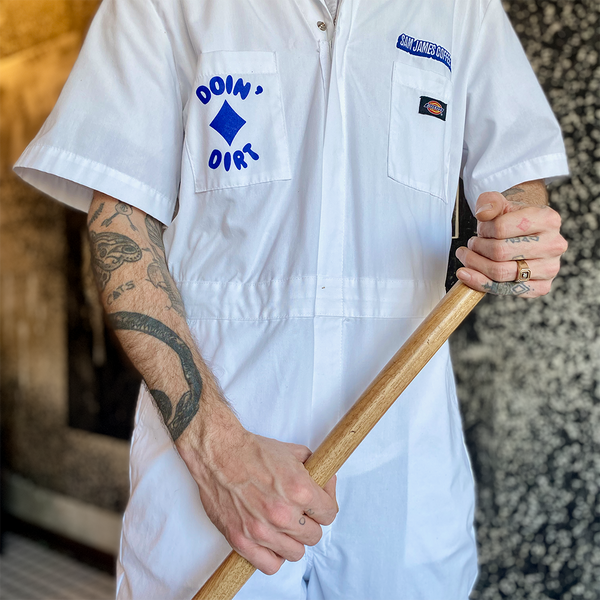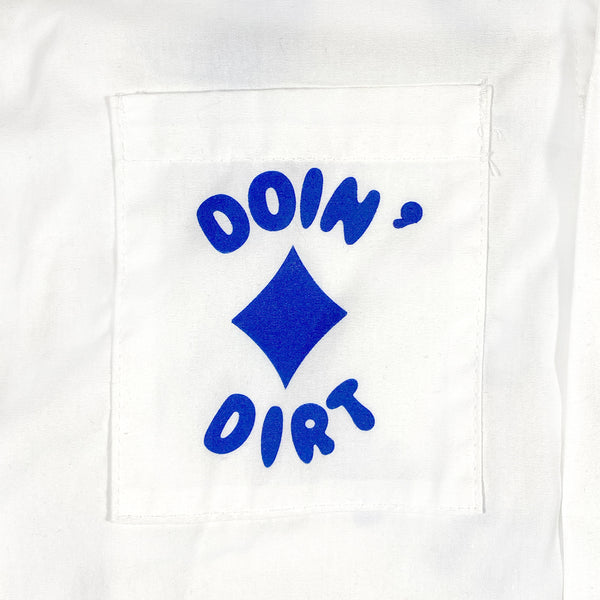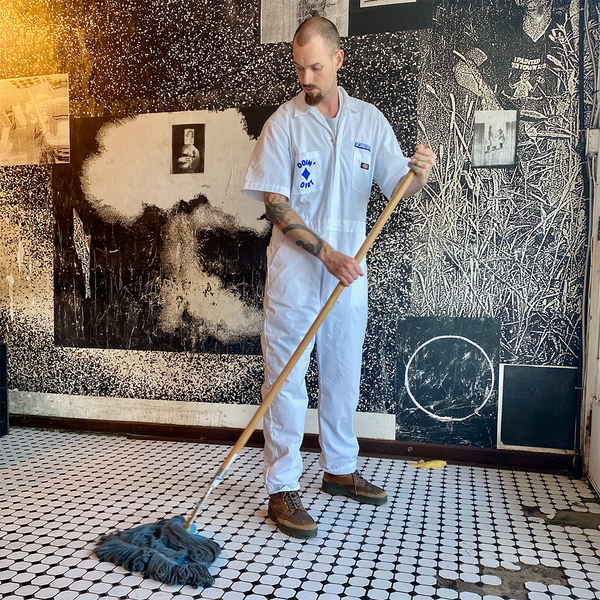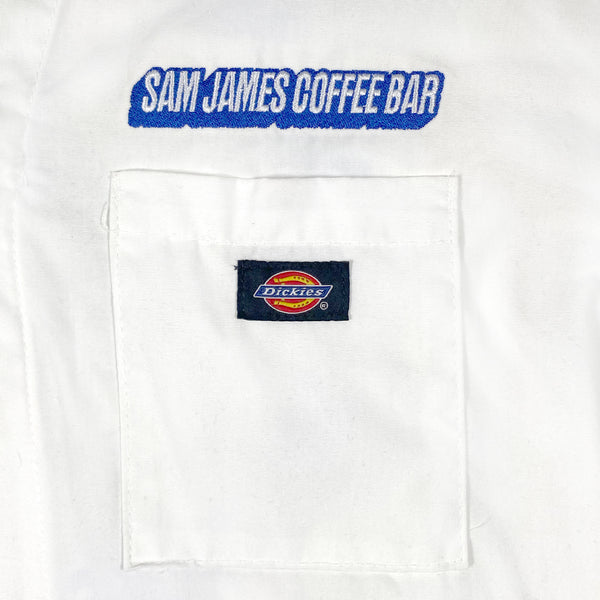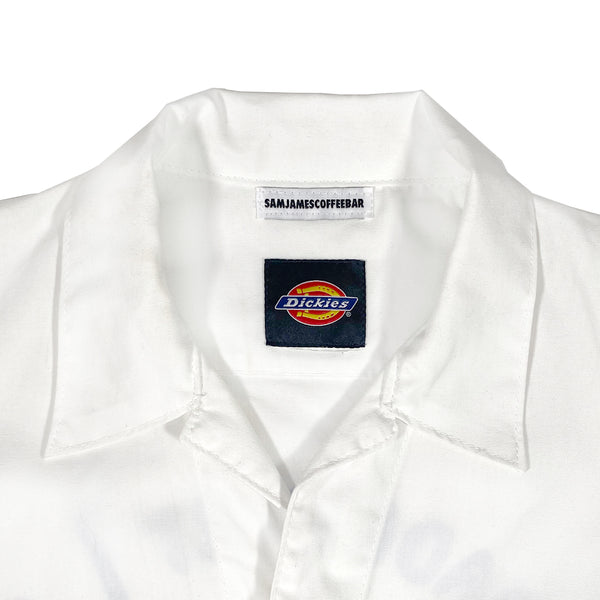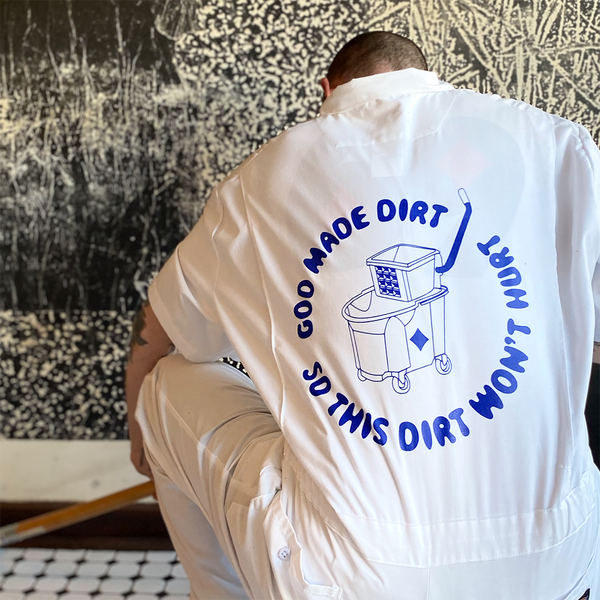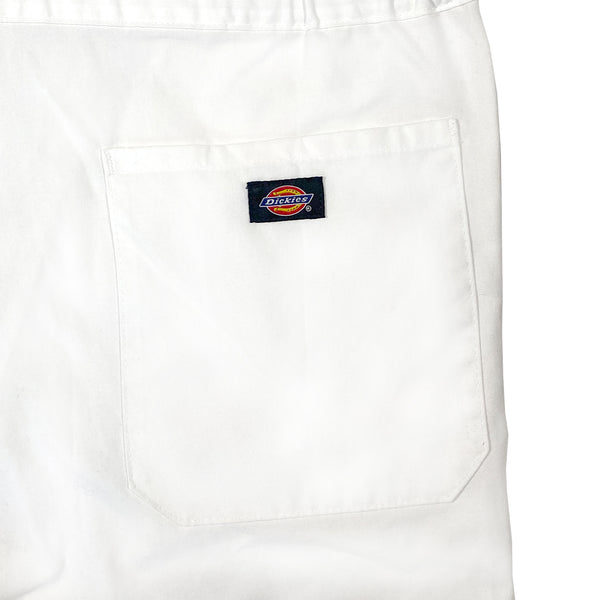 "THIS COFFEE BUSINESS IS A DIRTY JOB...SO WHY NOT EMBRACE IT?!"
TEST YOUR SKILLS AND SEE HOW LONG YOU CAN KEEP IT CLEAN, OR ACCEPT FATE AND LET IT GET TRASHED IN A WAY THAT ONLY TIME & HARD WORK CAN DO.




INSPIRED BY THE JOY OF GETTING DIRTY AT WORK & MY FAVOURITE MOBB DEEP TRACK, SHOOK ONES PT.1
 "DOIN' DIRT" LIMITED EDITION COVERALLS
Generous fit in shoulders and chest

5 oz. Poplin, 65% Polyester/35% Cotton
Elastic-waist insets expand for added comfort
Chest pockets with snaps
Left pocket secured by a button
Large back pockets
Concealed snaps prevent zipper snags
White
Custom Embroidery
Custom Silkscreen
Dickies Short Sleeve Coveralls were first created over 90 years ago with the intention of protecting your 'street' clothes at work. As one of the most trusted Dickies products featuring a generous fit in the shoulders and chest, this universally adaptable style is both functional and fashionable. The elastic-waist inset expands for added comfort while the chest and left pockets securely fasten with snaps and buttons, keeping your belongings safe and secure. Embrace your individual style by redefining your at-work uniform or after-hours look, all while protecting everything that you carry.