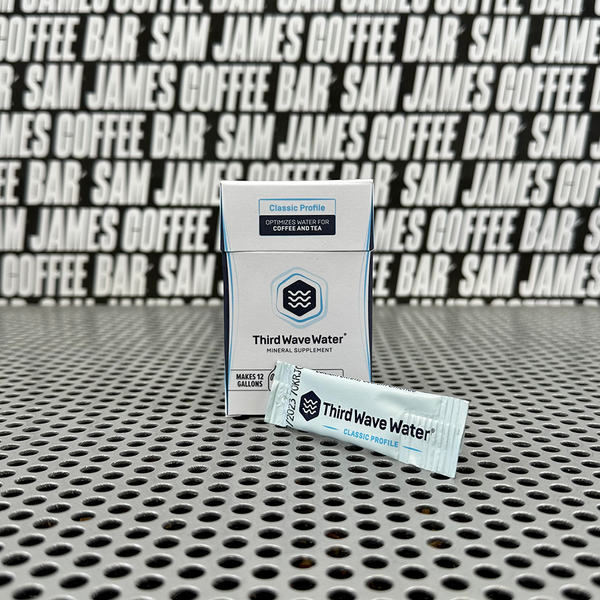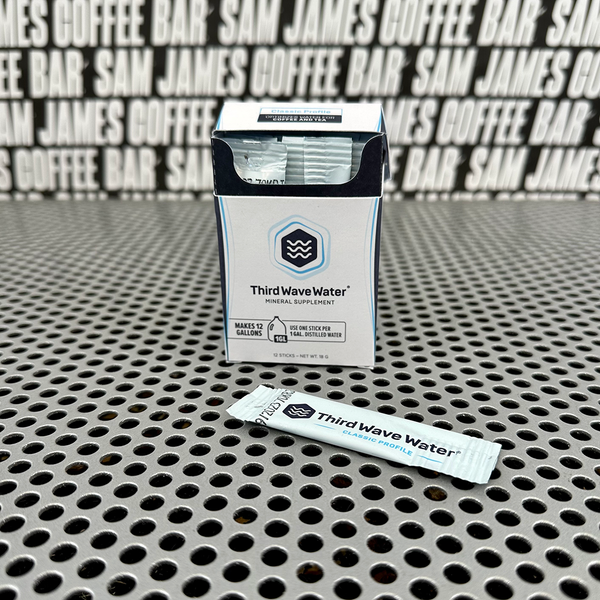 WATER IS ONE OF THE MOST IMPORTANT VARIABLES IN MAKING COFFEE. 
Makes over 
45 litres of perfect coffee water.
Get your coffee tasting its best with Third Wave Water. Designed for optimal coffee flavour using no chlorides.
Add one capsule of Third Wave Water to one gallon of distilled or reverse osmosis water to achieve the perfect mineral combination and get brewing delicious coffee. 
Use one stick to one gallon of distilled water. Each pack contains 12 sticks to make 45 litres of water.