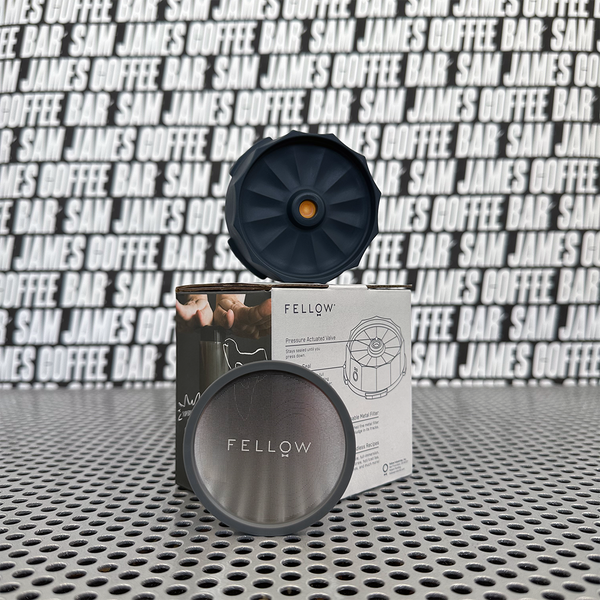 The ultimate coffee brewing accessory that will revolutionize how you make your coffee.
This innovative cap is designed specifically for use with the Aeropress coffee maker, adding a new dimension of convenience and versatility to your coffee brewing routine.

The Fellow Prismo Aeropress cap is made from high-grade plastic, which ensures durability and longevity. The cap also has a reusable metal filter, eliminating the need for paper filters and producing a full-bodied cup of coffee.
It's so versatile you can still add a paper filter to get a cleaner cup if that's your preference. What makes it unique is it features a pressure-actuated valve that allows you to brew espresso-style coffee with your Aeropress, giving you more control over the brewing process and producing a richer, more flavorful cup of coffee.

Plus, the compact and portable design of the Fellow Prismo Aeropress Cap makes it the perfect accessory for coffee lovers on the go, allowing you to enjoy a delicious cup of coffee anytime, anywhere.

So whether you're a coffee connoisseur or just looking to upgrade your coffee brewing routine, the Fellow Prismo Aeropress Cap is the perfect addition to your coffee kit.
With its innovative design, high-quality construction, and superior brewing capabilities, this cap is a must-have for any coffee lover.