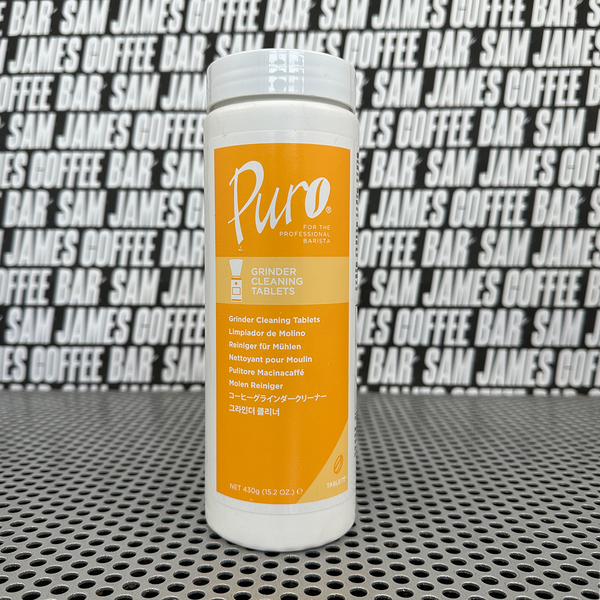 Puro Grinder Cleaning Tablets are the perfect solution for maintaining your coffee grinder's performance and extending its lifespan.
These tablets are designed to dissolve and remove coffee oils and residue from your grinder's burrs, ensuring your coffee always tastes fresh and flavorful.
Made with natural, food-safe ingredients, Puro Grinder Cleaning Tablets are easy to use and highly effective. Place one tablet into your grinder's hopper and run the grinder as you usually would. The tablet will break down and clean the burrs as it passes, leaving no residue behind.
Puro Grinder Cleaning Tablets help prevent clogging, reduce noise, and improve grind consistency. They are compatible with all coffee grinders, including hand and electric grinders. We recommend you invest in a burr grinder rather than using these tablets on a blade grinder. Here's our favourite hand grinder to help you out.
Each package of Puro Grinder Cleaning Tablets contains a convenient resealable pouch, making it easy to keep your grinder clean and fresh. With regular use, these tablets will help you achieve the perfect cup of coffee every time.
Invest in the longevity of your coffee grinder and taste the difference with Puro Grinder Cleaning Tablets.