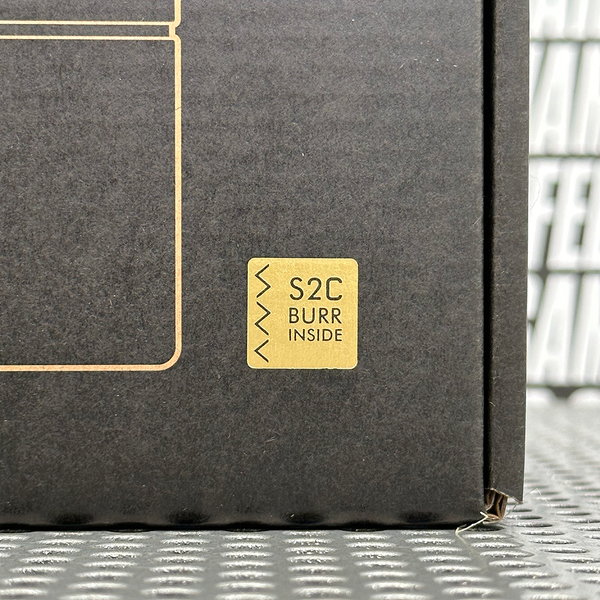 NEW AND IMPROVED
Introducing the TIMEMORE CHESTNUT C3 MANUAL COFFEE GRINDER with Timemore's Spike-to-Cut (SC2) 660 burr set, inspired by the popular S2C 860 burrs in the Chesnut X.
This premium coffee grinder is perfect for coffee enthusiasts who value quality, consistency, and precision. The SC2 660 burr set, designed by Timemore's expert team, ensures a uniform grind size and a smooth brewing experience, allowing you to extract the best flavour from your favourite SJCB beans. The burrs are made of high-quality stainless steel, guaranteeing durability and longevity.
The Chestnut C3's compact design makes it easy to store and carry, whether you're travelling or need to save space in your kitchen. Its sleek black finish and ergonomic handle make it a stylish addition to your coffee setup, while the non-slip silicone base ensures stability during use.
With the Chestnut C3, you can easily adjust the grind size to suit your brewing method, from French press to espresso. The easy-to-use dial and clear markings make achieving the perfect grind size for your preferred brewing method easy.
In summary, the C3 grinder with Timemore's Spike-to-Cut (SC2) 660 burr set is a reliable, high-quality coffee grinder that will take your coffee game to the next level. Whether you're a coffee enthusiast, a barista, or someone who loves a good cup of coffee, the Chestnut C3 is a must-have in your arsenal.